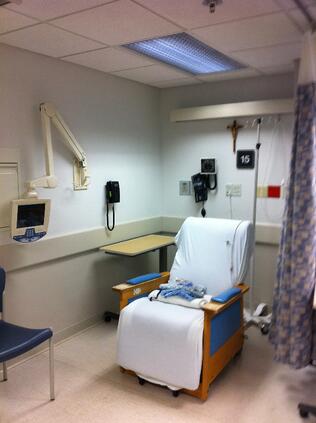 Hospital based infusion therapy is something nearly all hospitals provide. However most do not consider their infusion centers to be a service line or part of their core business.
If you believe infusion therapy provides an opportunity for a reduction in length of stay, a strategy to avoid re-admission and a way to help your organization accelerate population health remember the follow three components:
It's key to remember that Hospital based Infusion centers can be very profitable!
1) The revenue for a hospital based infusion center originates from both the infusion center professional services (Nurse charges for the hourly infusion charges) and from the pharmacy department (Revenue from the drug that is infused). Often administration looks at the infusion cost center and it is perceived that they are unprofitable, because typically this just includes the charges for the nursing time. The majority of the profit will be in the central pharmacy department. Infusion Centers can be profitable, but analyzing how profitable requires analysis of both departments. I recommend that an analysis of both payors and products be conducted to identify profitability.
2) Developing a methodology to ensure that the pharmaceutical agents your infusion center utilizes is critical. The hospital's traditional methods of pricing pharmaceuticals can be challenging for the infusion center patients - patients are savvier these days and will compare your prices to other hospitals and to physicians. Also, with new complex expensive biologic drugs (monoclonal antibodies) I find that the traditional methods of setting fees often does not work well. Fees can either be too high or too low resulting in not maximizing profit. We can help with this type of analyses.
3) Knowing who will be sending cases to your infusion center is critical – each market is different and knowing who your referring physician is can help you to not only help care for the patient, but to reduce length of stay. For example, as patients are discharged from the hospital, hospitalist or infectious disease physicians can refer to the infusion center. To mitigate admissions cases of cellulites or other infections can be referred directly to the infusion center.
To find out how you can ensure you have a profitable infusion center or if you are interested in developing a hospital infusion center, call today to learn more.